Title:
The Boy From The Woods
Author:
Jen Minkman
Publication Date:
December 1st 2013
Goodreads URL:
HERE
Plot:
Julia fell down on her knees next to his lifeless body, her heart filling with dread as she noticed the left side of his face was covered in blood. He had fallen off the motorbike, hitting his temple on a sharp-edged rock. His head injury looked really, really bad.
"Michael?" she whispered softly, putting a trembling hand on his forehead. "Can you hear me?"
Julia has been in love with Michael for years. He's the hottest guy in school, and she can't believe her luck when they finally hit it off during Senior Prom. Her dream doesn't last, though: after a few dates, he callously dumps her out of the blue. Summer vacation starts with Julia feeling heart-broken and miserable.
But then she rescues Michael in the woods when he has a motorcycle accident in a heavy thunderstorm. From that point onward, her life is turned upside down. Michael has changed completely after the blow to the head that nearly killed him... and he wants her back. But why is he so different? And will she be able to trust him this time around?
Can the boy who broke your heart ever win it back again..?
MY REVIEW: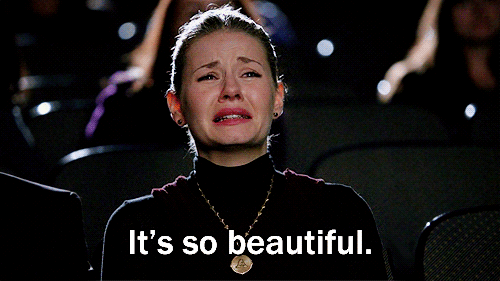 The good:
Interesting and engrossing plot and story line. Intriguing characters. Had an element of suspense and a couple of parts where I literally had tears in my eyes.
The bad:
Other than Jen Minkman made me cry a couple of times?! Especially at the finale?!
Then no!
My thoughts:
Normally, in these types of reads I tend to see and calculate the typical NA and CA elements that I see in books
BUT...
"The Boy in the Woods," however, took a completely different approach that I could have ever imagined it to have taken.
Being my first Jen Minkman read (
so YAY!
), I was totally impressed with her authorship and originality when it came to the characters and the story line.
At first I literally hated the male protagonist, Michael's, guts but as the story progressed on, he won me over. I still had my doubts about him after the accident but I will not go into my analysis about him since it might give out spoilers regarding the outcome of the ending.
As for Julia, well, I truly admired her. She was straightforward, honest, caring, and hard working. How awesome is that in a female protagonist?! I love that!
SO OVER ALL:
Such a beautiful and touching story!!
There were a couple of twists and turns embedded into the story as well as a part where I was a little taken aback. I mean, I see how it works but, 'wow.'
I have to say that I was completely won over with Jen Minkman and now am a fan of hers. I had marked this book to be on my TBR shelf and wishlist and even entered the giveaway contest and the next thing I know is that I have a message from Jen herself asking if I would review her book. I was like, "free book?, interesting story?, and I get to read it before everyone else?" Then, hells to the YES!!
Thank you Jen for providing me with an ARC! I truly loved and devoured every minute of it!
My Rating:
-Overall : 9
-Plot : 8.5
-Writing : 8.5
-Characters : 8.5
-Cover : 8
Where to get your copy!
-And it's only 99 cents! ;)
Amazon
Kobo Books
iTunes