Title:
Beautiful Oblivion (Maddox Brothers, #1)
Author:
Jamie McGuire
Publication Date:
July 1st 2014 by Atria Books
Plot:
The Beautiful Disaster and Walking Disaster phenomenon continues in the first heart-pounding new adult romance in The Maddox Brothers series.
Fiercely independent Camille "Cami" Camlin gladly moved on from her childhood before it was over. She has held down a job since before she could drive, and moved into her own apartment after her freshman year of college. Now tending bar at The Red Door, Cami doesn't have time for much else besides work and classes, until a trip to see her boyfriend is cancelled, leaving her with a first weekend off in almost a year.
Trenton Maddox was the king of Eastern State University, dating co-eds before he even graduated high school. His friends wanted to be him, and women wanted to tame him, but after a tragic accident turned his world upside down, Trenton leaves campus to come to grips with the crushing guilt.
Eighteen months later, Trenton is living at home with his widower father, and works full-time at a local tattoo parlor to help with the bills. Just when he thinks his life is returning to normal, he notices Cami sitting alone at a table at The Red.
As the baby sister of four rowdy brothers, Cami believes she'll have no problem keeping her new friendship with Trenton Maddox strictly platonic. But when a Maddox boy falls in love, he loves forever—even if she is the only reason their already broken family could fall apart.
In the first installment of the Maddox Brothers books, readers can experience the rush of reading Beautiful Disaster for the first time, all over again.
★Ladies and Gentlemen!! There's a new Maddox boy coming to your shelf!!★
Beautiful Oblivion, was one of those reads where I was literally hyperventilating to get my copy. I just couldn't get my hands on this baby soon enough!♥♥
My over all impression: Jamie McGuire writes a strong and compelling read about love at an unexpected place/or time in your life.
BUT: It did have its downsides as well that left me a tad disappointed and unsatisfied. Only a little though.
The story:
Trenton "Trent" Maddox, older brother to Travis Maddox, is basically very much like is younger brother but in an older body
He's:
*good looking
*charming
*cocky
*overconfident
*hot headed
*fiercely overprotective of those he cares about
And has a long wait of women vying over him.
That is, until he meets his own "pigeon", Cami Camlin, who isn't like anyone he's ever met. She is different and doesn't fall at his feet like every other girl.
Camille, or "Cami" as she prefers to be called, is fiercely independent and holds a lot on her shoulders. She, like Trent, has four brothers and is very aware of Trent's man-whoring tendencies and refuses to be another notch on his belt. After all, she has too much going on for her and too much to lose...including, a boyfriend.
So, in a jiffy?:
Well, this is Trent's pursuit in pursuing his own forever and any little person or obstacle that may get in the way beware! He WILL get what he wants and that is Cami.
And with Cami hesitant to get involved with him and holding a mysterious secret of her own, Trent's hell-bent on breaking down her defenses and is intent on making her his.
My rambling thoughts: (The good)~~ Oooh!! Everything stripped aside, I LOVED "Tremi"!! ♡♥ Trent was adorably raw and cute and Cami was a breath of fresh air with her self-reliant and efficient tendencies!! A nice combo!!
I appreciated how like their predecessors, "Trabby," they start off from friends and develop from there. I mean, love requires building trust and reassurance and Cami just does not have that with feeling with Trent in the beginning. Hence why, Trent has such a hard time winning her over.
(The bad)~~ While Beautiful Oblivion had it's positives, it also had its negatives. One of my biggest hangups for this story was that some of the book felt redundant and parallel to Beautiful Disaster in a sense. It was like déjà vu but with A LOT of unnecessary white noise and obnoxious drama. Was kind of over the top after a while.
And then Cami's BIG SECRET? Hah! I figured out it a long time ago!
I KNEW who that mysterious person was from the start. I mean, all signs made it profoundly obvious. Sorry! But it's true.
And the ending?
Come on, with a hunch of mine from early in the book, it just wasn't a surprise to me. Just a matter of time to everything unravels and contemplating where the pieces lie after. And by the looks of it, well, it just led us to where the next novel will begin! Woohoo!! Bring on the next Maddox brother, baby!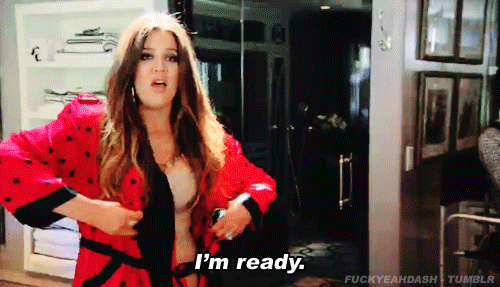 #GAH! Jamie McGuire!! You slay me with these Maddox brothers!! I need MORE!! I honestly wish the twins' story could have been books three and four since I'm highly infatuated with them but we all knew from Beautiful Disaster and Walking Disaster that Trent and Thomas' would be first and then Taylor and Tyler. I guess boohoo for me! I will definitely have to stick around! Hehe :)
Jamie McGuire was born in Tulsa, OK. She attended the Northern Oklahoma College, the University of Central Oklahoma, and Autry Technology Center where she graduated with a degree in Radiography.

Her most recent novel, Walking Disaster debuted at #1 on the New York Times, USA Today, and Wall Street Journal bestseller lists. She has also written bestselling contemporary romance Beautiful Disaster, and the Providence series.

Jamie now lives in Enid, OK with her three children and husband Jeff, who is a real, live cowboy. They share their 30 acres with six horses, three dogs, and Rooster the cat.